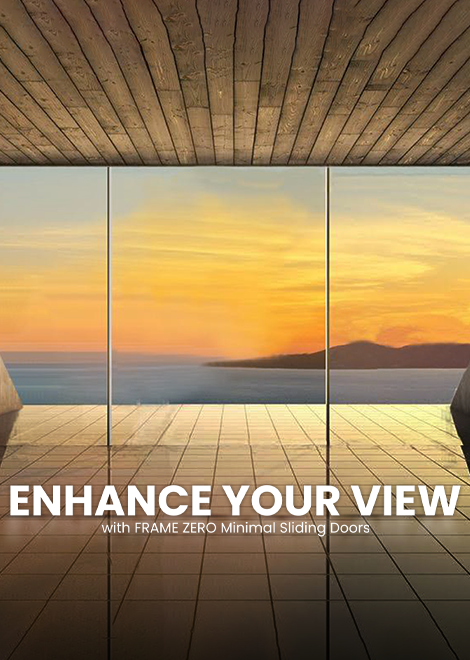 More about the product
» Avant-garde FRAME ZERO is superbly designed engineered for maximum visibility.
» Minimal sliding shutter frame merges into track frame
» 20mm to 10mm width of sliding interlock vertical
» Maximum visible glass for infinite views
» Bottom frame only 57mm; top & side vertical frames only 46mm.
» Stainless steel precision swiss rollers for effortless movement of large sliding shutters up to 400kg
» Stylish slim handle with ergonomic multipoint locking
» Unique zero frame sliding flymesh panels
» Floating 90° sliding for mullion-free corners
» 2,3,4,5 track sliding solutions
» High resistance to air, water, wind pressure
» Single, double, triple glazing upto 38mm thick glass
» Zero visible frames combined with high-performance glass
» Provides optimum thermal insulation
» Anodized/powder coated/PVDF/wood coated finishes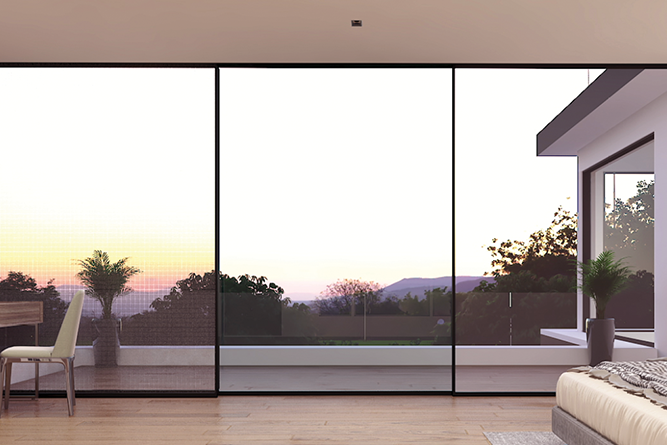 The width of sliding interlock verticals is 20mm to 10mm. bottom frame only 57mm; top & side vertical frames are only 46mm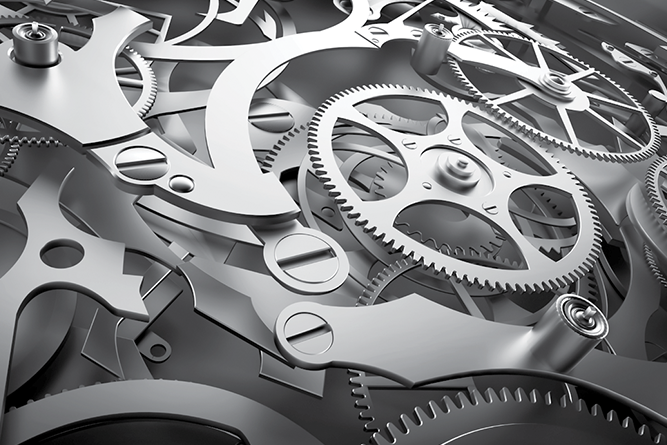 Stainless steel precision swiss rollers are used in sliding shutters for effortless and smooth movement of large sliding shutters up to 400kg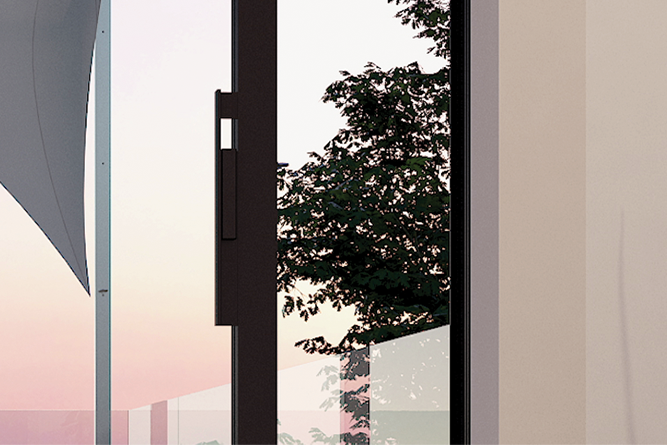 Featuring stylish slim handle with ergonomic multipoint locking to ensure safety and security.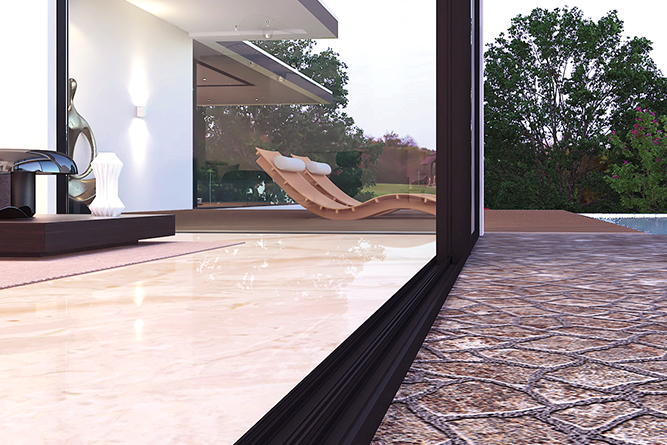 Minimal Sliding shutter frame mergers with track frames


about us
PORTA FINESTRA DESIGN
PORTA FINESTRA DESIGN offers elegant door, window, partitions, retractable roofing, and shading systems that complement the finest of architectural creations. We provide well-designed distinctive solutions that enhance value to upscale Indian residences, villas, and luxury spaces. PORTA FINESTRA DESIGN brings exceptional certified products in collaboration with European designers and manufacturers.
Our unique showroom PFD Experience Studio in Mumbai – the first and largest in India - displays all these exclusive products full-scale.
PORTA FINESTRA - FRAME ZERO MINIMAL SLIDING DOORS